NATURALSOPHY - A QUALITY BABY CARE & PREGNANCY CARE RECOMMENDED BY MIDWIFE
Again and again we get inquiries from midwives who are looking for products for extremely dry baby skin and also simply high-quality products. Now we've finally looked through our emails again and compiled the feedback. what shall we say We are simply grateful for your recommendations and your support. We are also grateful for every new message that you want to share with us and we look forward to your ideas and suggestions on how we can make our products even better!
WHAT MIDWIVES SAY ABOUT US AND RECOMMEND:
Midwife Maike Wentz:
"my wives are very enthusiastic about the cream and the oil:-) (...)"
Midwife Ronja Kozok:
I have tried the Organic Wonder Oil both on the skin and as a bath additive in the bathtub. I found the product very positive, especially in the bathtub.
It smells very, very pleasant and natural!
Personally, I noticed the pleasant, DECENT lavender scent, which I think is very good, because, in my opinion, lavender can often smell too strong. My mother thought the oil smelled like lemon balm - very interesting!
The consistency of the oil is also very good in my opinion. It feels very light and not greasy. My skin was super soft after using it in the bath and felt great.
The Organic Wonder Oil feels super great even after a certain exposure time. You can tell that the skin has been pampered with a product, but the product is not in the foreground, it combines well with the skin and creates a great feeling of well-being.
Yes, I would definitely recommend the Organic Wonder Oil and I would give the product an A as a school grade.
Midwife Kathrin Vorbrink:
"Actually, I thought that we were well positioned when it came to care products for babies and mums.
...and then @naturalsophy crosses our path at a trade fair.
First thought 
: We don't need it, but we can try it. We don't have to buy it right away.
...and then bhm...don't test it.
Ordered right away and found its place in our shop.
After all, you can never have enough care products in your range 

The scent really appealed to me and the most beautiful thing about the series is the wonder oil!
An oil that can be used for pregnant belly, baby massage and baby bath.
This oil shatters into tiny particles in the water without leaving an oil film.
I love it.
And as you can see, we just had to record it!" Catherine, Vorbrink
Midwife Linda:
I gave the oil to my mothers who have recently given birth, they use it to care for their mother's and child's skin. It also serves as bath oil for my son. The scent is super pleasant and not overpowering. The skin is totally supple after bathing and it is super nourishing. He tolerates it without any problems.
I would definitely recommend this oil!
Midwife Christiane Bertram:
(...) the scent on the skin was pleasant, very subtle. I tried it out in the baby massage, every mother got a small bottle and could massage with it as long as the content lasted. I liked that the skin was not so soggy after the oil and that the skin felt pleasant. The women from the course were interested and made positive comments. I keep the big bottle in my midwife's bag and use the oil on my home visits when I clean the skin folds on the babies' necks and under their arms (...)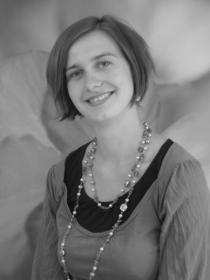 (Photo Credit: kidsgo )
Midwife Dorothea Subh:
(...) The oil reminded me of the scent of a flower garden in summer, it smells very pleasant, gentle. The oil was applied after the shower, (...) the skin became a little more elastic - subjective feeling - and felt well cared for and wrapped. The caregiver is great. I will recommend the oil because it has no obtrusive odor, is a natural product and means good care.
Midwife Katrina Campbell:
The oil was used for newborns, small children and one himself as a bath oil. The smell is very relaxing and slightly sweet, not too aggressive, as is often the case with oils. The oil is always well absorbed and has not left any traces of oil. The skin was visibly softer afterwards. The babies enjoyed it! And for oneself it was very pleasant as a bath additive, since one did not have to apply lotion afterwards. Highly recommended, especially in the cold winter months. for dry skin but also for normal skin.
In general, everyone was very satisfied with the oil! (…) A very pleasant care! to recommend.
Midwife Judith Quellenberg:
The Wonder Oil is great. It absorbs quickly and doesn't leave the skin feeling greasy. The scent is unobtrusive and subtle (unperfumed). The skin is soft and relaxed after applying the oil, unfortunately it doesn't make you 20 years younger. I use it as a facial care product , my son is very enthusiastic about his new beard oil, the women who gave me feedback were also very impressed, no allergic reactions or similar. A straight A! Unfortunately, the price is not affordable for all women. Great product.
Midwife Helen Duell:
I tested the oil on my own pregnant belly and applied it to my stomach, hips and chest every day after I showered. The oil was very pleasant on the skin, absorbed very quickly on my super dry skin and left no greasy film - very pleasant skin feeling.
I would definitely recommend the oil. The oil is pleasant on the skin, nourishes and leaves a good feeling!
Midwife Nelli Wolf:
I gave all the product samples to my patients and received an overall rating of a good product. (...)
Midwife Friederike Haas:
– The Wonder Oil was used for body care/massage and in the diaper area
– Good feeling on the skin, easy to apply, pleasant, absorbs quite quickly
- good care, compared to other organic oils rather "light" instead of "full"